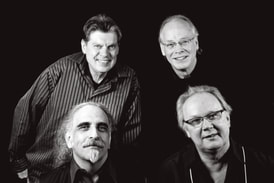 Together for 21 years, The Blue Cat Band combines four lifetimes of musical experience to bring a unique guitar-driven sound from the Motor City!

With backgrounds in rock, country, and folk, The Blue Cat now cover the blues classics from coast to coast and venues all across Michigan.

"We have been playing together since 1996 and enjoy a unique musical chemistry. Whether its light and tasty or hard driving with an edge, we can get the job done."


---
upcoming shows